Fr 18.12.
-1/3°

Sa 19.12.
1/3°

Su 20.12.
1/3°
Písek - Sightseeing
A stroll through the city
Piety Park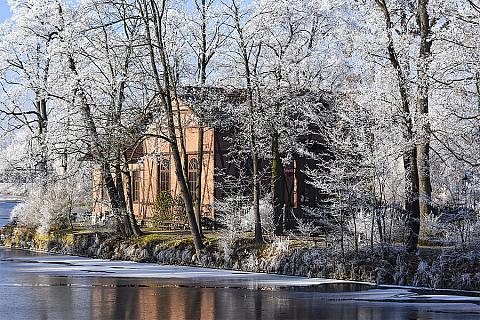 Now we'll leave the embankment's promenade and turn off towards the former municipal cemetery. It was founded in 1549 and was in use until the 1930's. In 1975 the cemetery was converted into a piety park where we can now visit the final resting place of several important Písek personages. The violinist Otakar Ševčík is buried here, for example, as is historian August Sedláček and the prematurely deceased daughters of poet Adolf Heyduk. In 1576, the Church of the Holy Trinity was built in the cemetery, but it is now mostly used for concerts and various social events.
Town Island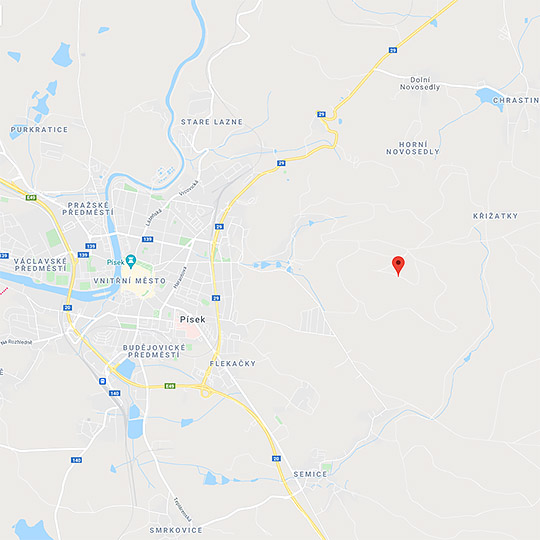 After our tour of the former cemetery (piety park), we pass over the iron and concrete footbridge from 1929 to the right bank of the Otava. The bridge passes over to the Town Island which formed as a result of sediment build-up before the construction of the weir, which dramatically slowed the river current here. The island used to serve the Písek shooting club from the 18th century, who had their shooting range here, their bowling, and of course their pub. The island passed into the ownership of the city by the end of the 19th century, and a new summer restaurant was built. A faithful and functioning replica of the restaurant stands here today, built in 1996. You can pass a pleasant summer day here in a quiet environment, and your kids can enjoy one of Písek's many playgrounds. Just next to the playground, you'll find a minigolf course.
Town fortifications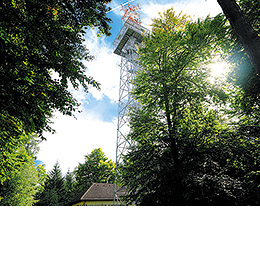 On the right bank of the Otava, we go down Ostrovní Street around the municipal indoor swimming pool, pass the House of Children and Youth on the corner, and turn left onto Putimská Street. We soon come to where we can get the best view of the preserved remnants of the former town fortifications. This is formed by a fortification wall, a protective tower (bastion), and a renewed fortification moat. The moat was renovated in 2006 into a small park and soon became a popular relaxation spot for locals and visitors alike. We can pass through a small gate in the fortification wall from Podskalí Street to get to the park.